BASEBALL
USSSA ALL AMERICAN WINTER GAMES
PROGRAM FAQ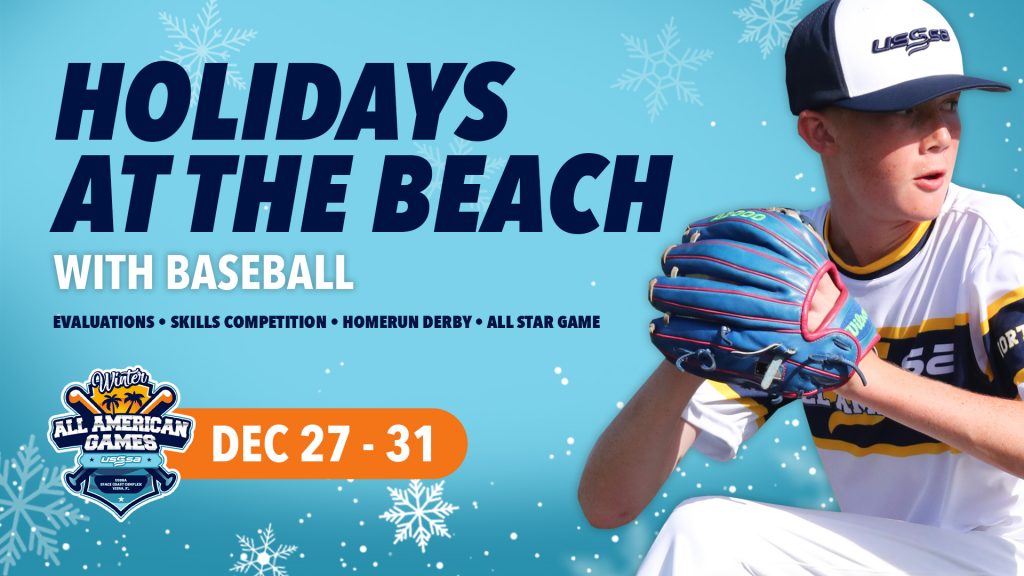 WHAT IS THE USSSA ALL AMERICAN PROGRAM?
The USSSA All American Program was created in 2015 to increase individual opportunities for fastpitch players to showcase their skills and represent their local area in a National event. The All American Program creates an environment where athletes ages 8U to 14U/15U are evaluated by the top athletes and coaches, then compete in a unique tournament.
ALL athletes will be placed on a team to represent their Region in the USSSA Winter All American Games hosted at the USSSA Space Coast Complex in Viera, Florida. At the Games, Regional teams will compete against each other in a fun, competitive environment.
We have decided to select teams slightly different from years past. This year we will not have specific regional teams, we will be combining all the regions and athletes will rep their region with their Uniforms.  Athletes will be provided their region specific jersey at check in.  
WHAT AGE DO I REGISTER FOR?
By entering the correct birthdate, the participant will automatically be put in the correct age group. For USSSA, age eligibility is determined strictly by birth year. Please visit the following link for the Age Calculator.  For the USSSA Winter All American Games, we will be combining the 8U and 9U age divisions.  The 10U, 11U, 12U, 13U, and 14U/15U age divisions will be on their own.
WHAT POSITIONS CAN I SELECT?
Each participant can select two positions ONLY. We will pick the best athletes to fit the needs of each particular team.
Once on the team athletes may be asked to play other positions based on the needs of the team. We do this to maximize their playing time while attending the games.
MY SON IS A PITCHER, WHO WILL WARM HIM UP AND CATCH FOR HIM DURING THE EVALUATION?
For the pitching evaluations we will use a catcher from the tryout to warm up and catchers and the pitchers. The pitchers and catchers will be evaluated at the same time.
WHAT DO I DO AFTER I REGISTER MY SON FOR THE TRYOUT?